Give the gift of soothing relief.
The perfect way to give your loved ones a gift they really want! Available in amounts of $15, $25, $50, $75 and $100.
The Satya e-Gift Card will be sent digitally to the recipient email inputted.
Enter the email address of the gift card recipient at checkout. The e-gift card will be delivered directly into their inbox ASAP — no shipping, no stress.

Redeem the value of your Satya gift card by entering its unique code at checkout. A gift card holds a balance, which can be spent over more than one order. Gift card balances are applied to the total value of an order, which can include taxes and shipping.
Whatever they end up choosing, you can feel confident that every member of the Satya product family is made of top quality, durable materials, all refillable with our Satya Refill Pouch.

We believe steroid-free and alcohol-free skin solutions should be accessible to all. Satya promises a 100% money-back guarantee if you are not satisfied with our product.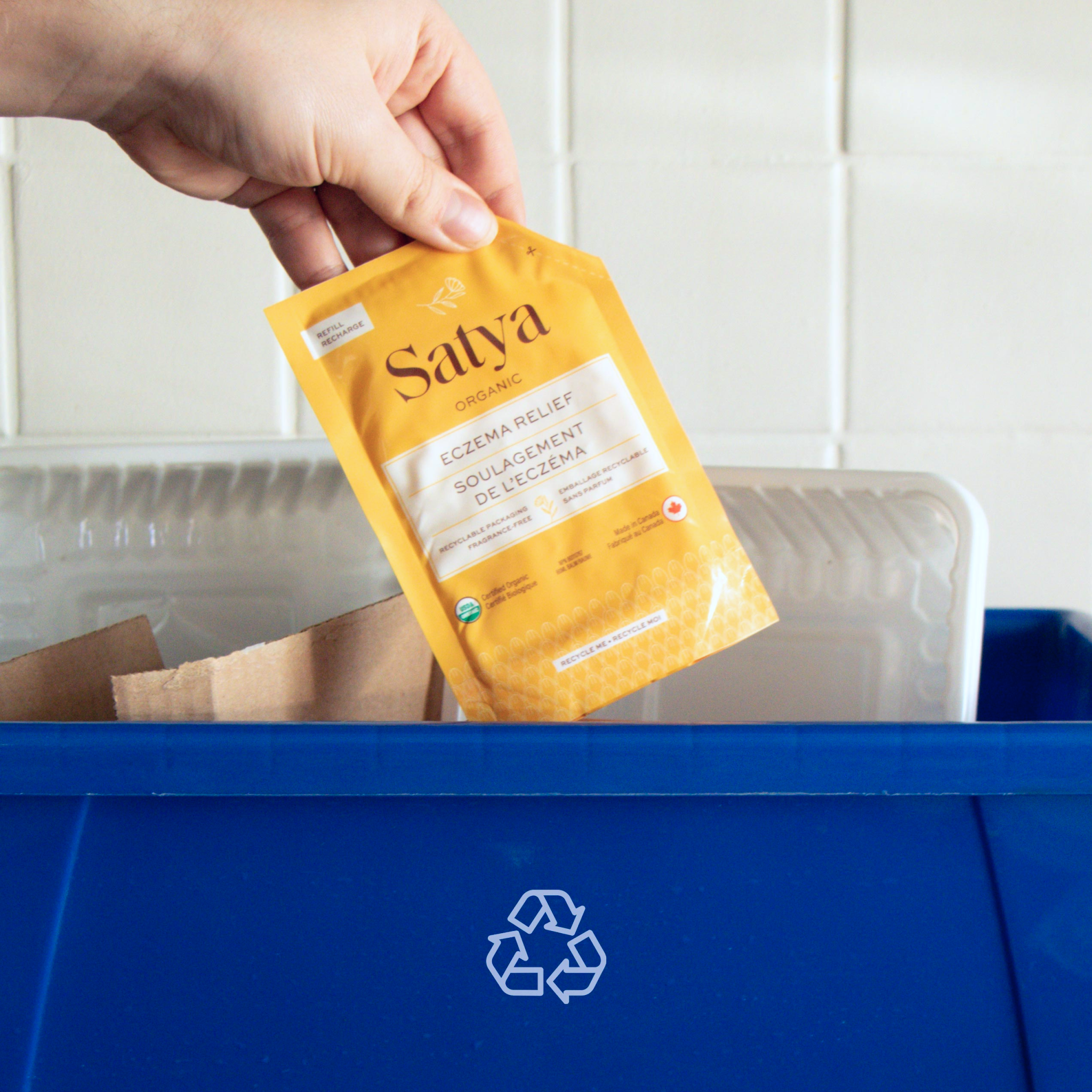 Refill The Love
Refill any Satya product with our Refill Pouch in 3 easy steps:
1. Empty the pouch contents into a heat-proof container.
2. Melt in oven or microwave. The melting is the magic!
3. Pour into your Satya container. If you're refilling the Satya Stick, twist all the way down and pour in from the top.
4. Let cool.
Satya's Packaging
All our packaging is recyclable, compostable or refillable. Our paper packaging is made from recycled materials and printed with veggie and soy-based inks.We recognize the impact producing and distributing a product has on our planet, and we are proud to be a 100% carbon neutral and plastic neutral company.Your purchase helps combat ocean plastic and world poverty through The Plastic Bank.
DISCOVER SATYA