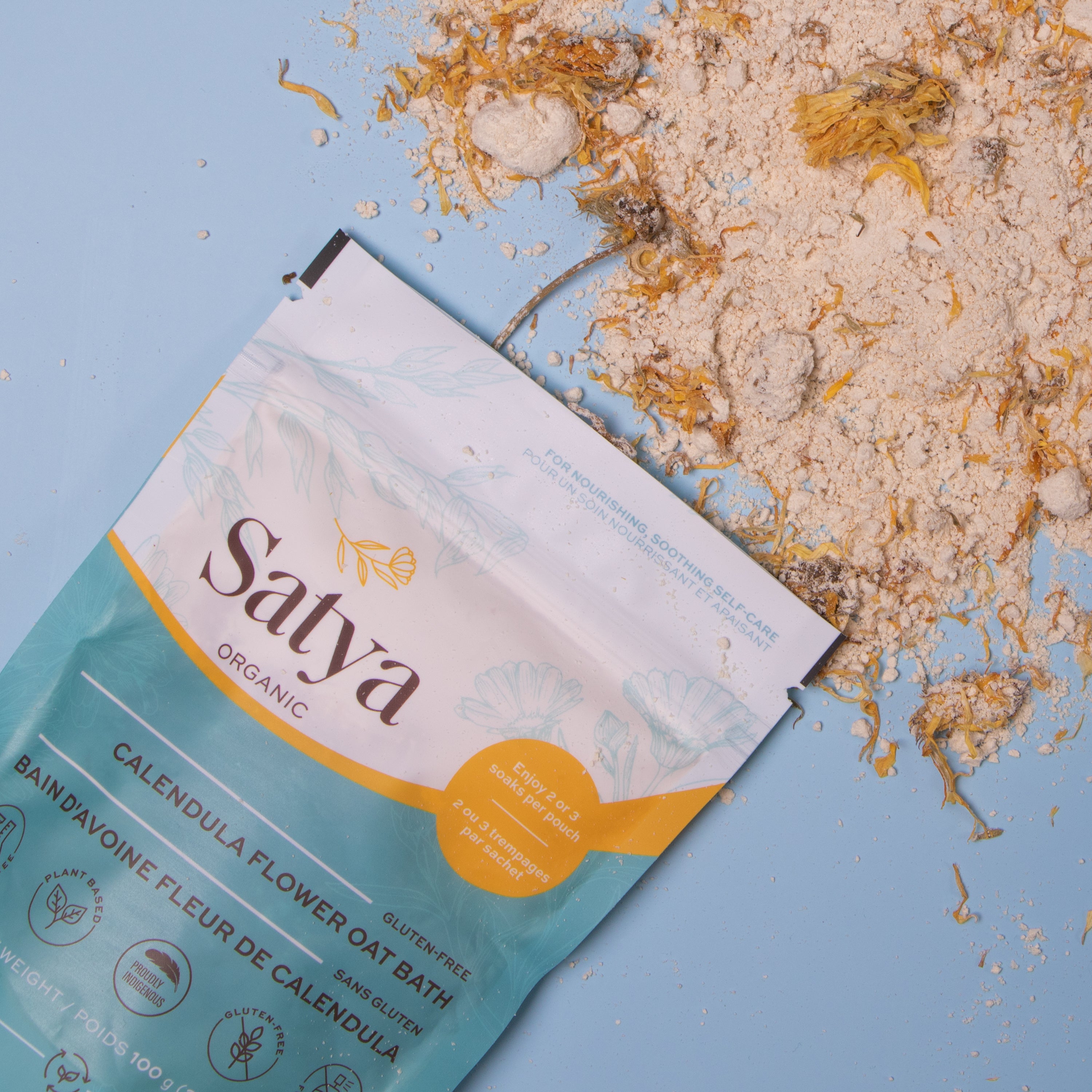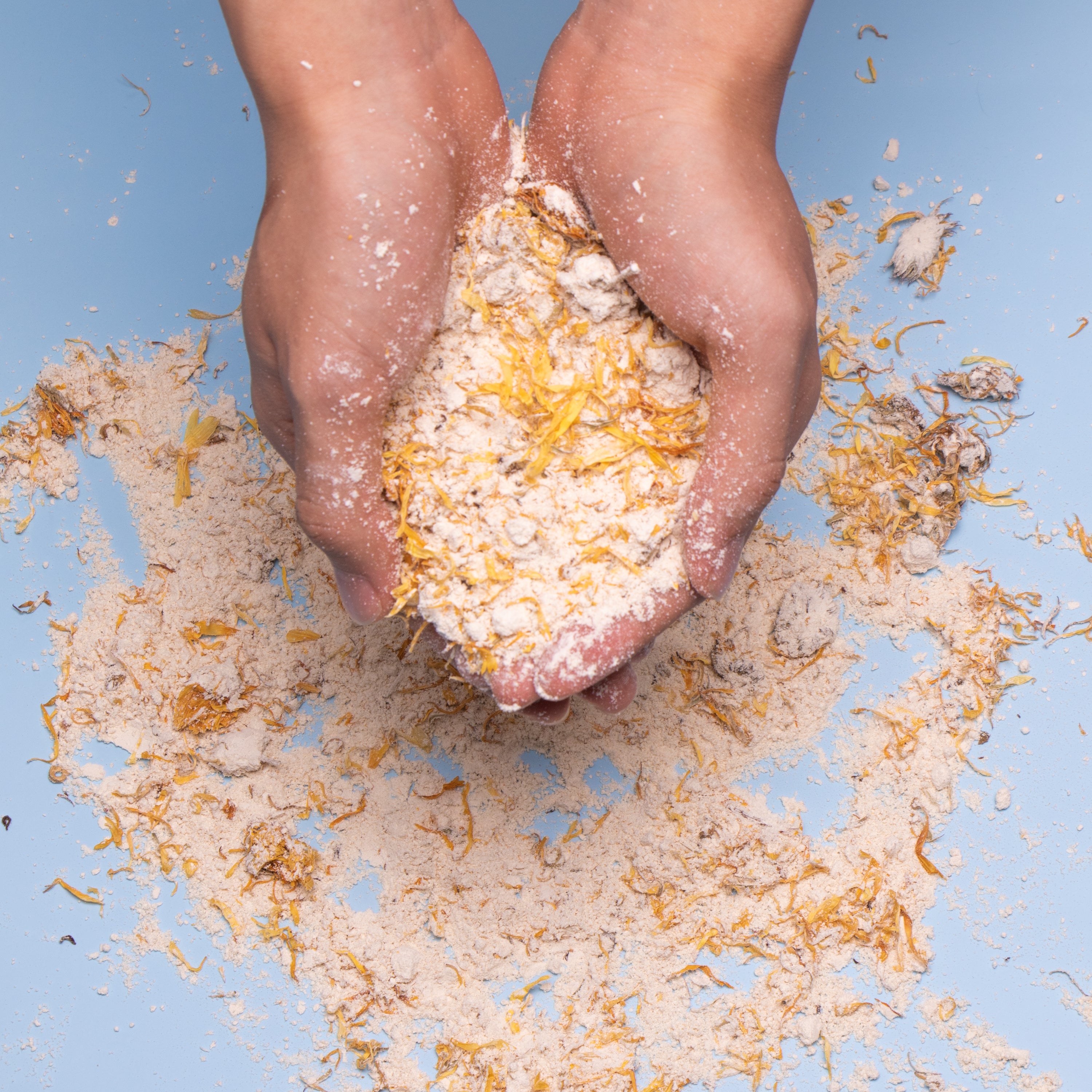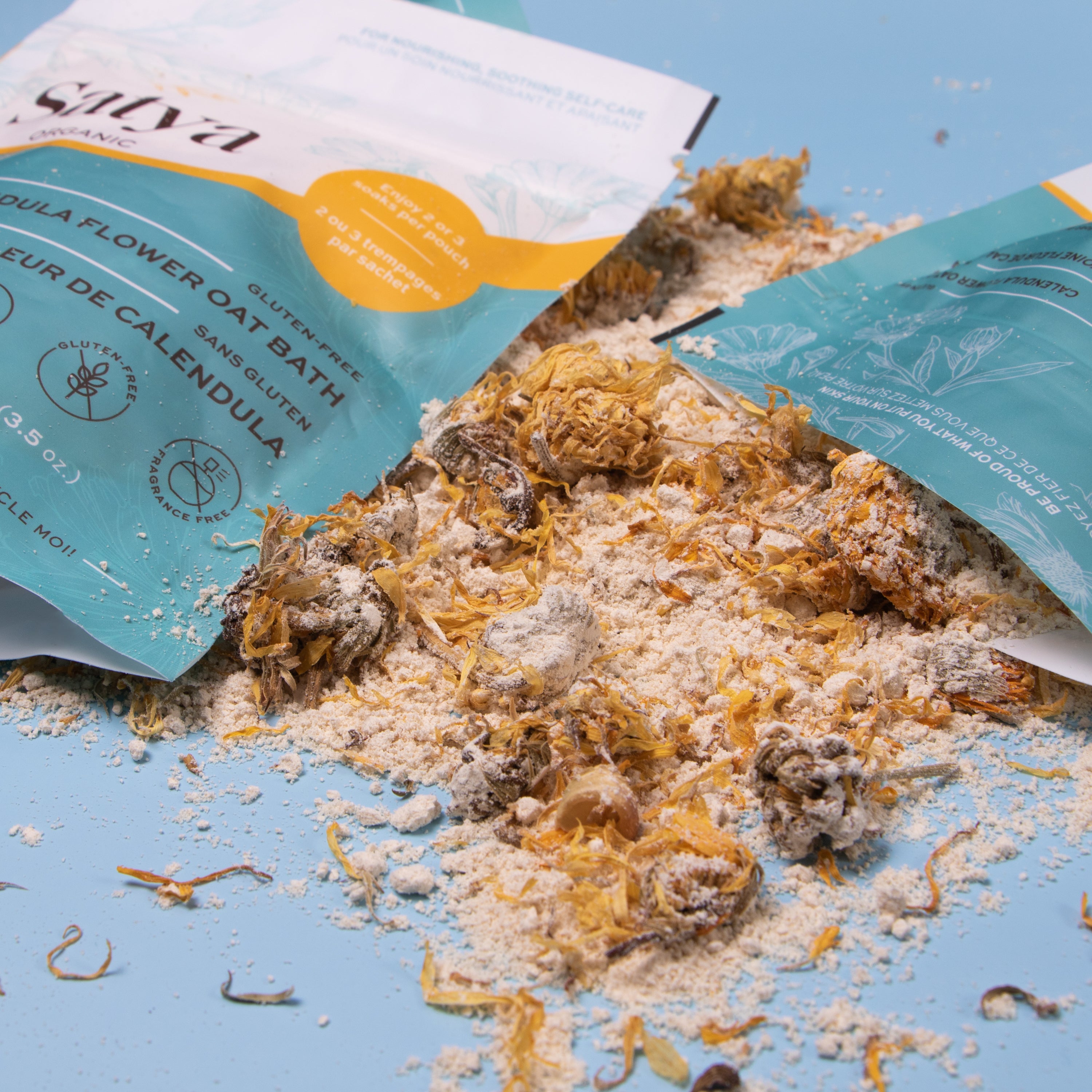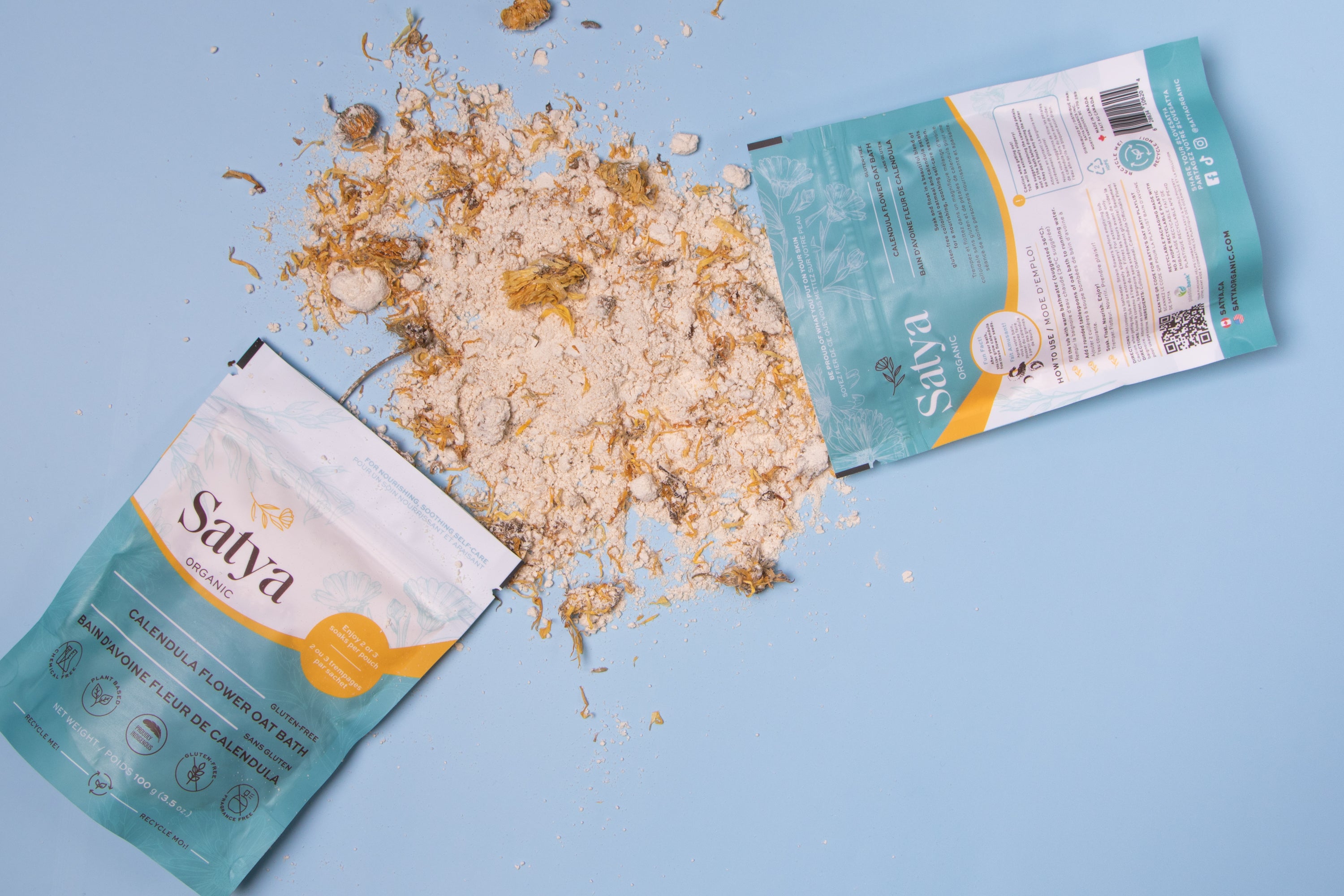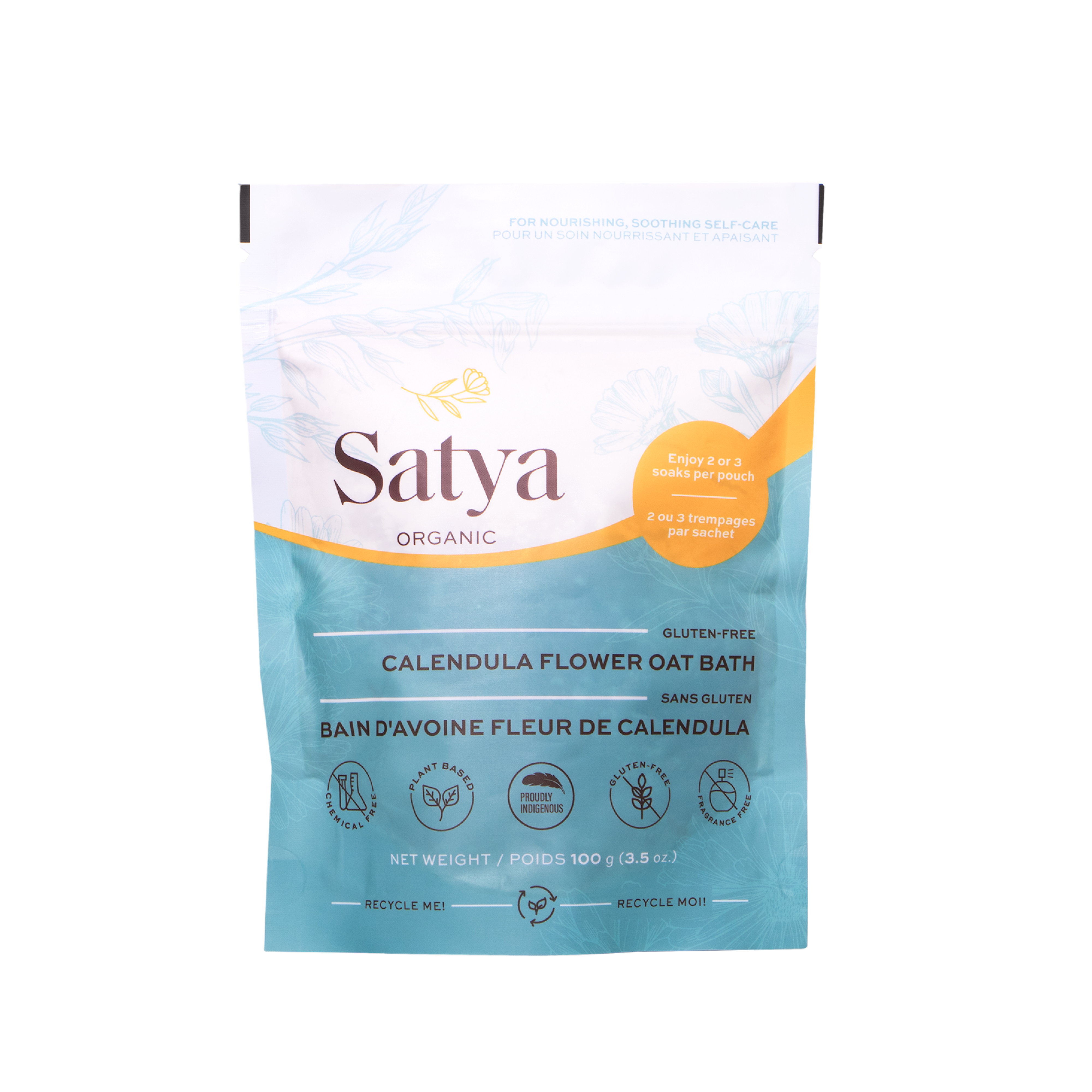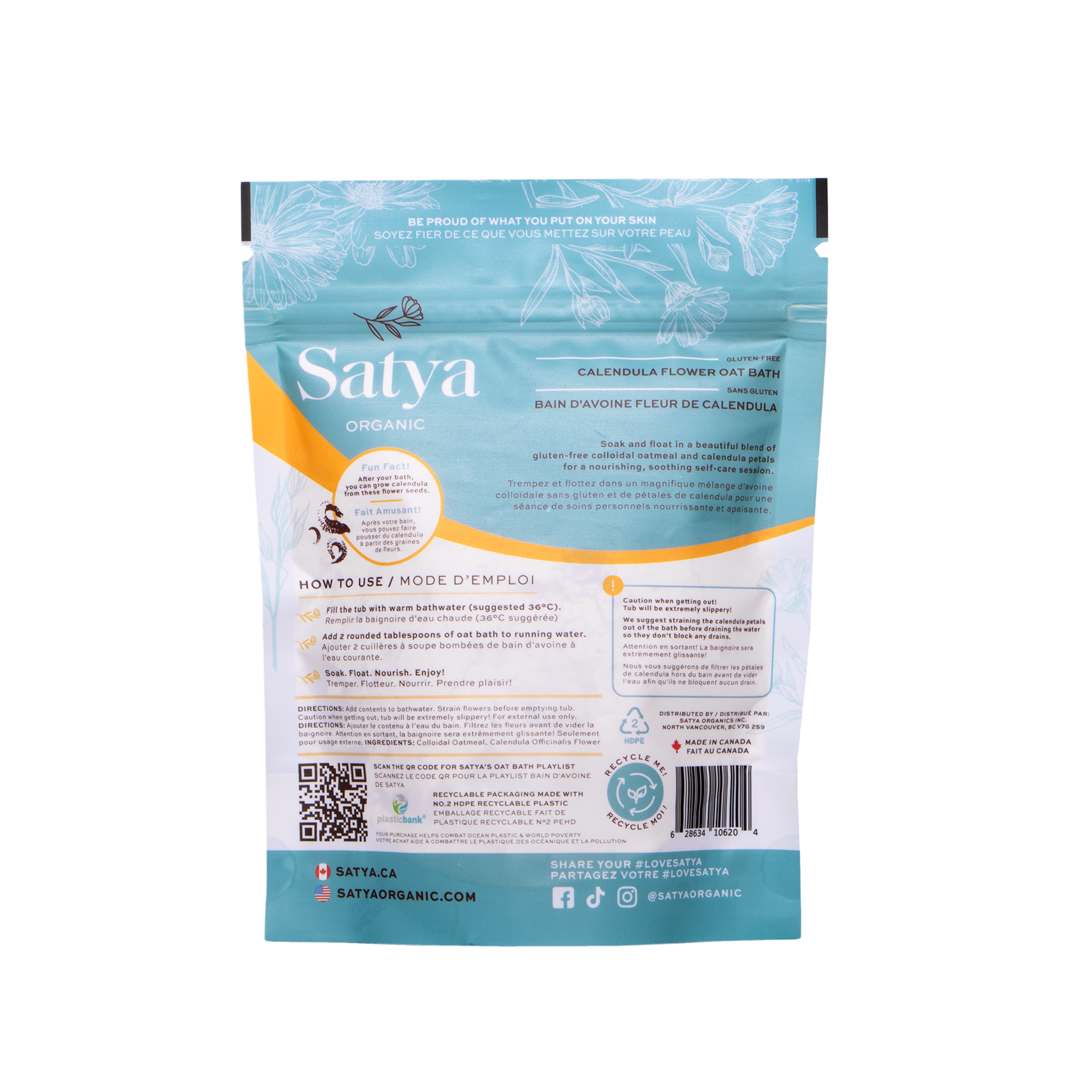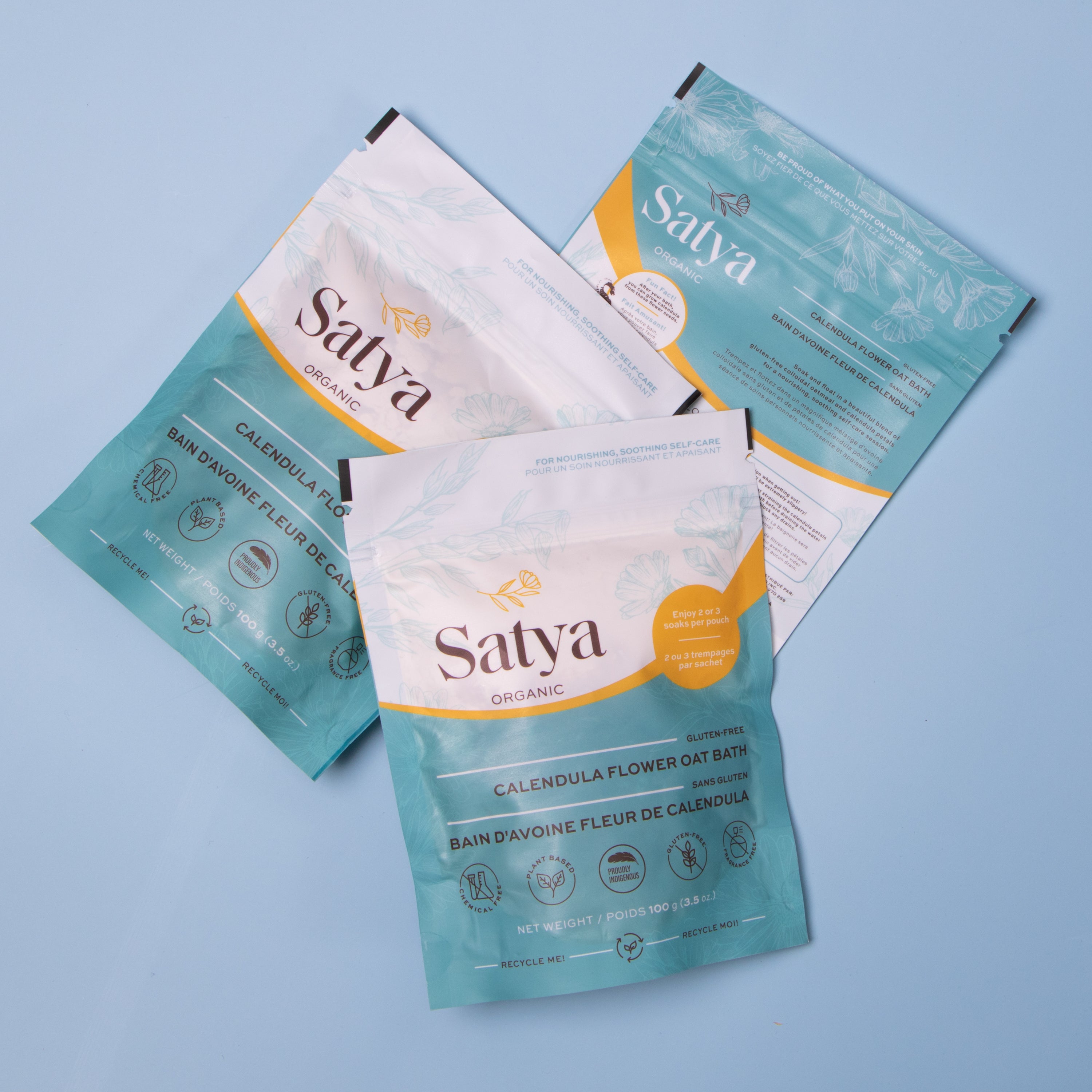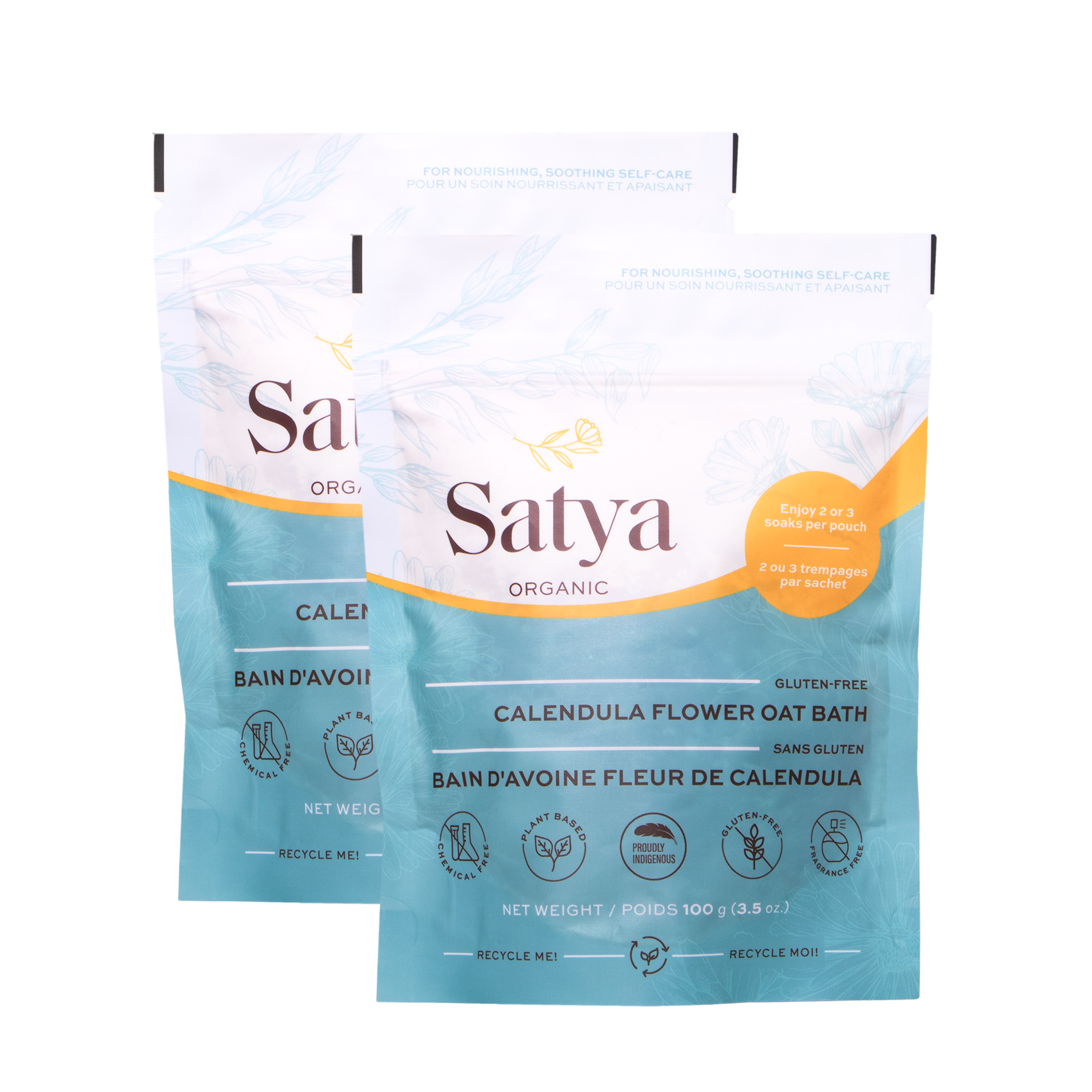 100 g
Introducing the new Satya Calendula Flower Oat Bath - now twice the size! 
Each Oat Bath comes with a QR code giving access to our soothing Bath Playlist, perfect for creating a calming atmosphere with contemporary Indigenous artists' music. Soak in the tub, turn up the tunes, and let this experience wash away your stress while you enjoy an eczema relief bath. 🎵
As a bonus, after straining the flowers from your bath, you can use the seeds in the flowers to grow your calendula plant, adding a touch of nature to your eczema care routine! 🌼
If you don't feel like cleaning up the petals after your bath, simply pour the Oat Bath into a stocking and let it diffuse into the bath - all the goodness with none of the mess! 
Immerse yourself in a luxurious blend of colloidal oatmeal and dried calendula petals for a nourishing, soothing eczema relief soak in the tub. Our Oat Bath is the perfect eczema moisturizer, and it's great for the whole family's dry, sensitive, or itchy skin. It's also a fan favourite for post-sun aftercare, serving as both an eczema balm and an anti-itch cream for your skin. Each pack contains 100g of our Satya Oat Bath, allowing for 2-3 soothing eczema relief soaks per pouch.
Upgrade your bath time with the Satya Calendula Flower Oat Bath and experience the ultimate eczema relief with a touch of organic goodness.
Not sold yet? Check out our bundles