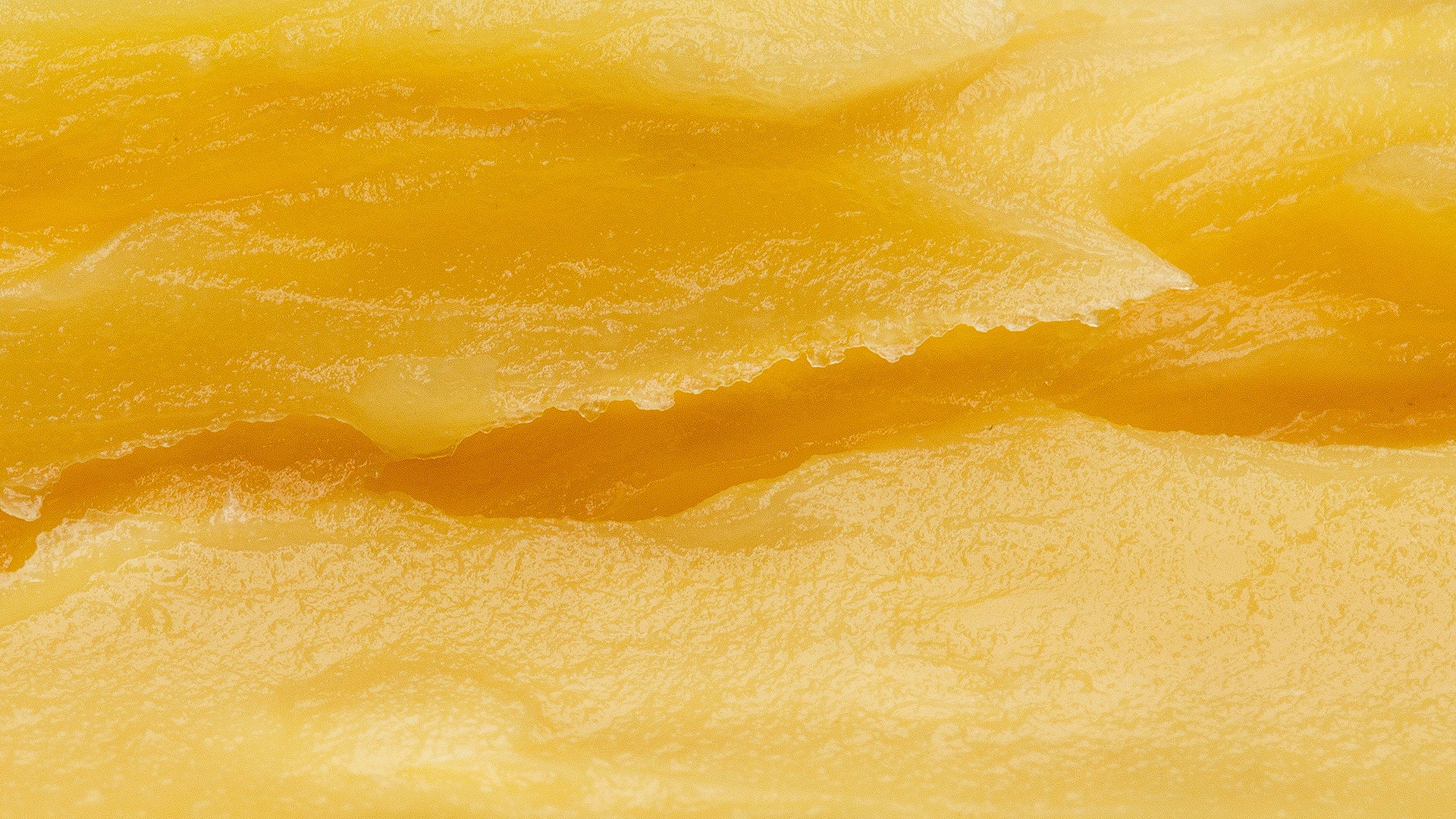 Frequently Asked Questions
When you run out, your Satya travel tin, jar, or stick can be refilled at home with our 100% compostable Satya Refill Pouch!
Follow 3 simple steps:
1. Empty the pouch contents into a heat-proof container.
2. Melt down in the oven or microwave. The melting is the magic!
3. Pour into your Satya container. If you're refilling the Satya Stick, twist all the way down and pour in from the top. 
4. Let cool.
Satya does not contain ANY preservatives so that means it does have a shelf life!
Satya will last 6 years unopened. Once opened, it will last 1 year if stored at room temperature. If you'd like your Satya to last forever, simply keep it in the fridge! For moderate use on hands and smaller patches of skin, a single jar will last six months to 1 year.
Most of our customers report results within 48 hours of use. Of course, it all depends on your own unique chemistry, so we suggest giving it a try for at least 7 days. If you experience any kind of irritation or allergy from Satya, please stop using it immediately and contact us for a refund.
We recommend consistently applying Satya twice a day to irritated areas to see results. However, because Satya is formulated with only simple, organic ingredients (and absolutely no steroids, parabens, alcohols, fillers, or harsh chemicals), you can feel confident re-applying Satya as many times as needed.
Satya provides soothing relief from all kinds of skin conditions including eczema, dry skin, itching, rash, insect bites, wound healing, chapping, cracking, and roughness.
You bet! Satya offers customers a 100% money-back guarantee for all first-time purchases made on satya.ca or satyaorganics.com. If you purchased from our site and found that Satya wasn't the right fit for you, please email Jaime at [email protected] and she will process your refund.
If you purchased your Satya in store, simply return it to the retailer that you bought it from.
Yes, Satya is 100% gluten-free.
At Satya, we only use PROVEN safe, gluten-free oats for our colloidal oatmeal. Most oats are cross-contaminated with wheat and it can be hard to know if they contain gluten or not. 
For our Satya family with celiac conditions, gluten intolerance, or allergies associated with eczema, you can be rest assured that the Satya formula is 100% gluten-free!
No! Satya Organic will never contain steroids. It was specifically developed as a natural alternative to steroids.
Satya's founder, Patrice Mousseau, developed the Satya formula in her kitchen crockpot when her doctors prescribed topical steroid creams for her 8-month-old baby's eczema. Knowing there had to be a safer solution for her daughter's delicate skin, Patrice created an all-natural balm based on traditional medicine, scientific research, and academic studies that cleared her daughter's eczema in just two days.
Satya is a fragrance-free, proven effective anti-inflammatory balm approved by Health Canada. Our formula is fragrance-free and developed with only five USDA Certified Organic ingredients.
Today, Satya has helped thousands of skin warriors around the world access clean, effective, and steroid-free relief for their skin.
You bet! Unlike steroids, Satya is gentle enough to use around your eyes, mouth, bottom… wherever!
Satya is formulated with only five simple, organic ingredients and absolutely no fillers, fragrance, alcohols, parabens, or harsh chemicals that could potentially be harmful for your body.
Just remember, you don't need much — a little bit goes a long way!
Yes, we offer tracking on all of our products!
We use organic cold-pressed sweet almond oil in our signature formula because it's simply one of the best!
Although olive oil and coconut oil are cheaper and have fewer incidences of allergy, they don't absorb into the skin all that well. Both oils are also *slightly* comedogenic, which means they can clog your pores.
Almond oil, although much more costly to use, is far superior! Packed with vitamins, sweet almond oil is one of the most beneficial oils you can use on dry, irritated skin. Its natural skin-soothing properties help retain moisture, leaving skin feeling soft, supple and hydrated. 
The incidence of tree nut (almond) allergy is also a lot less than you might think.
Satya uses organic steam pasteurized almonds in our oil, which means no pesticides, engine fuel, or GMOs!
Satya has no added fragrance whatsoever. What you're smelling is simply the natural, organic goodness that Satya is made of! Some of our customers notice the beeswax, others the colloidal oatmeal, and others don't smell anything at all.
Rest assured, there is NO artificial or added fragrance in Satya's original formula — and there never will be!
Satya is sold in over 900 retailers across Canada! Head to the Buy In Store page on our website. There, we have an interactive map that directs you to a retailer near you! If you live in a larger city centre in Canada, you can find us on shelves at Whole Foods, Nesters, Rexall, Pharmasave, Avril Sante, Rachelle Béry.
Looking to buy online?
If you are shopping from Canada, you can shop Satya at satya.ca.
If you are shopping from the US or internationally, you can shop Satya at satyaorganics.com.
You can also find Satya on Indigo.ca, TheBay.com, Well.ca, PC Health app, Shoppers Drug Mart, and Kroger.com!
Satya is approved by Health Canada as a natural topical anti-inflammatory for eczema, which means that it is reviewed to the highest standards.
We recommend applying Satya for babies and young children aged 6-months and older to avoid any potential allergy sensitivities. Before using Satya on little ones, we recommend doing a spot test on an unaffected area of skin, looking at family history of allergy in relation to our organic ingredients, and/or speaking to your doctor.
Our formula is created with only simple, all-natural ingredients and absolutely no steroids, fragrance, fillers, parabens, or harsh chemicals. As long as you recognize no allergic reactions from an initial spot test, you can feel confident using Satya on babies aged 6-months and older!
(Just an FYI, Patrice's baby Esme ate half a jar when she had her back turned and she was fine!)
If you look in the "Buy In Store" section of our website, you can find a list of retailers close to you where you can pick up the 7mL Satya Travel Tin for around $8 CAD. Our travel tins will typically last you around two weeks, which is a perfect amount to really give Satya a good go! Plus, the tin is refillable with our 100% Compostable Refill Pouch! 
Satya stands by our 100% money-back guarantee for all first-time purchases. Try any of our products risk-free and if you find that it's not the right fit for your skin, we'll be happy to provide you with a full refund.
Our experience has been that Satya's natural anti-inflammatory formula works for a wide range of different skin irritations. Our customers love Satya for:
Psoriasis, dermatitis, rosacea, acne, chapped lips, chafing, burns, rash, cuticle care, cracked skin, razor burn, tattoo aftercare, wound care, moisturizing over-sanitized hands, cracked heels and elbows, and more!
Satya helps to temporarily relieve and soothe the symptoms of eczema, but it can't cure the underlying condition.
There are many possible reasons why people develop chronic skin conditions like eczema. There are many incredible resources on our page and social channels, as well as many great support communities all over the web. 
We also go live on Instagram every Friday with a rotating group of naturopathic doctors to discuss eczema basics, gut and skin health, holistic nutrition, and much more.
We're here to help and point you in the right direction, so don't hesitate to reach out.
Let us know how it goes!
Share details about your shipping policies, item returns, or customer service.
We absolutely never test on animals and never will. Satya Organic is proudly cruelty-free!
Satya's Compostable Refill Pouch is not only zero-waste, but it's also light to ship which makes it even better for the environment. To encourage more people to choose this option, we offer a flat shipping rate of $15 for all CAN + International orders on the pouch when purchased alone. That way, you can refill your own jar or tin at home — waste-free!
Nothing! It's all the same simple and effective formula, just available in a variety of different formats to suit different preferences. We recommend the Stick or Travel Tin if you prefer applying on-the-go, the Jar if you need a heftier amount of product, and the Refill Pouch if you need to top-up any of your existing Satya containers!
It's also important to know what's NOT in Satya. We never use extracts that can contain propylene glycol (anti-freeze) or benzene (carcinogen). We don't add any filler, additives, fragrance, or preservatives. Unlike many other "natural" skincare products, we use absolutely NO parabens or petroleum products. What you get in Satya is JUST the five simple, organic ingredients listed on our ingredients page. Check out our ingredients page to see what's inside!
We find that a lot of people don't think they can use Satya if they don't have eczema.
Although Satya was originally formulated and labelled as a natural eczema relief product, there are an infinite amount of ways that you can use Satya in your everyday routines! From calming pesky bug bites to healing new tattoos, Satya is a natural multipurpose formula that can relieve all types of dry, itchy, and irritated skin. 
For this reason, we created the Multi-Use Stick (+ The One Multi-Use line). The Eczema Stick and Multi-Use Stick are formulated exactly the same — same skin-soothing organic ingredients, same refillable twist stick. The Multi-Use Stick just features a general, all-inclusive label that appeals to all skin types. With our Multi-Use label, Satya eliminates barriers for all people in need of clean, effective, and steroid-free skin relief!