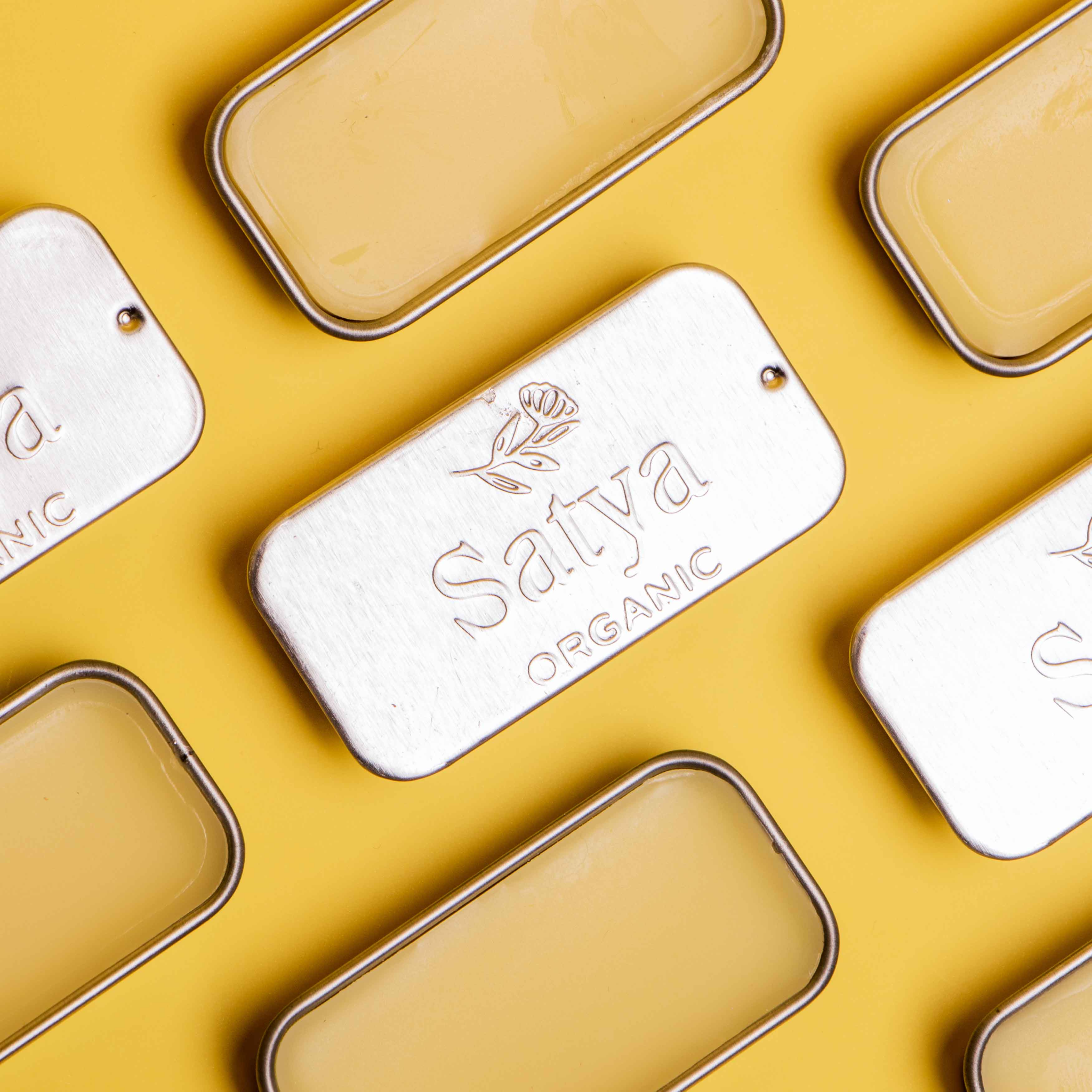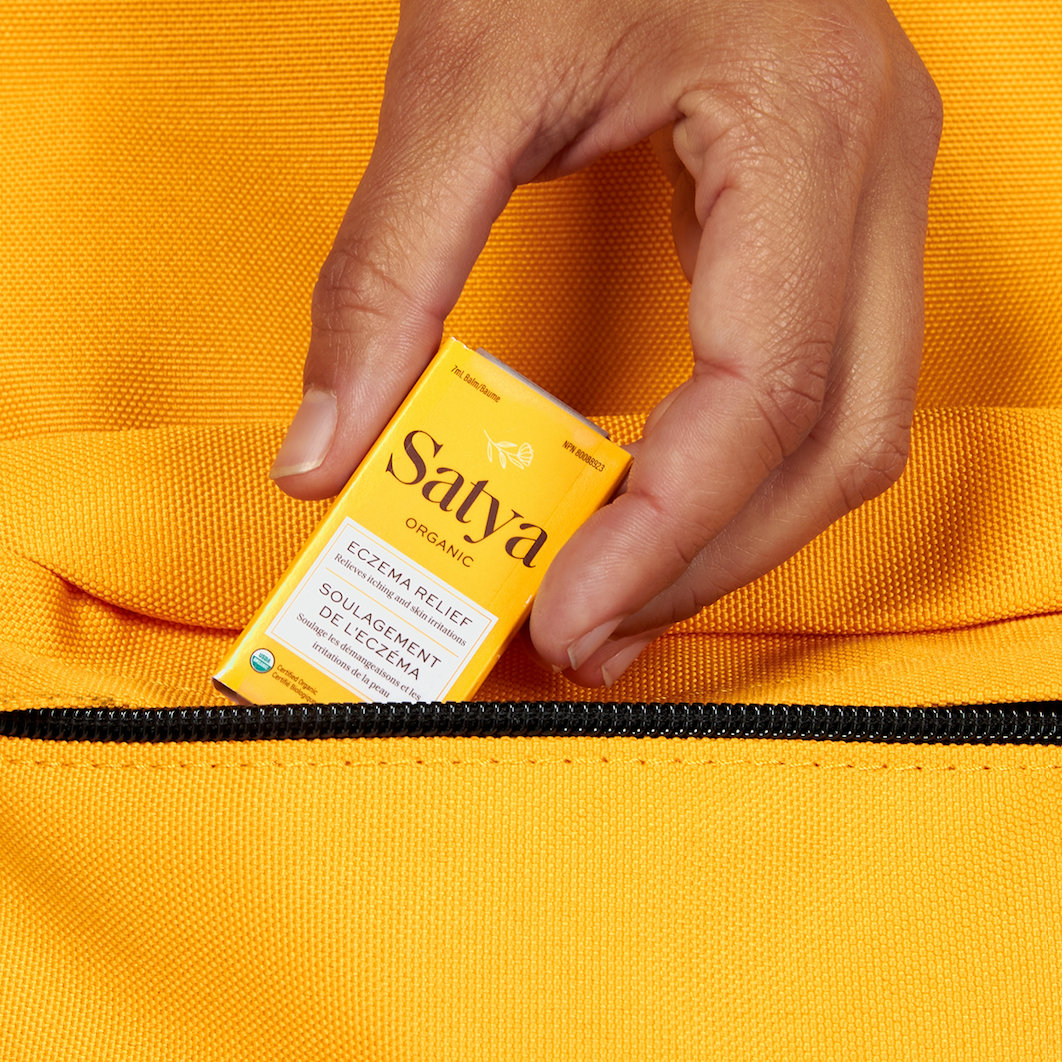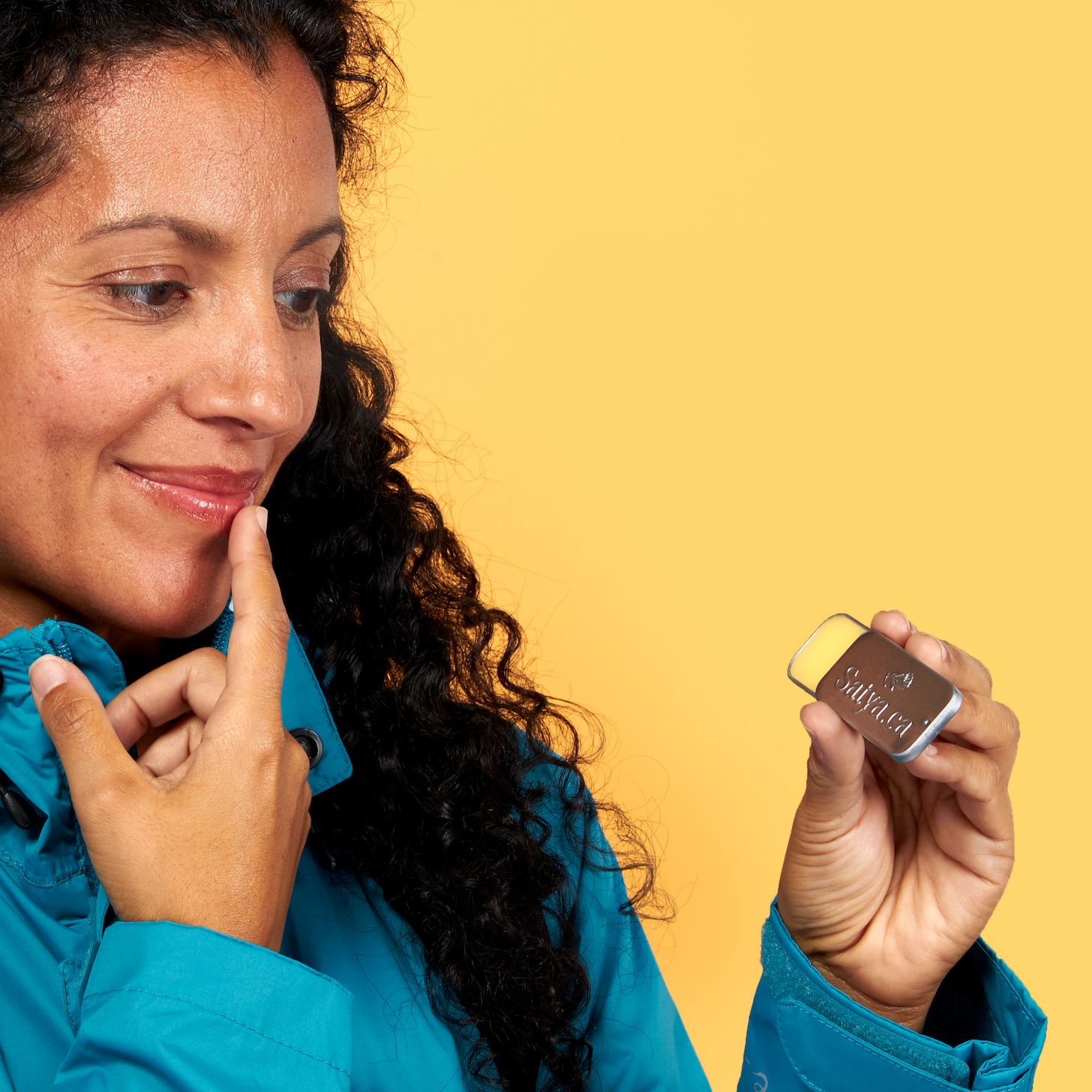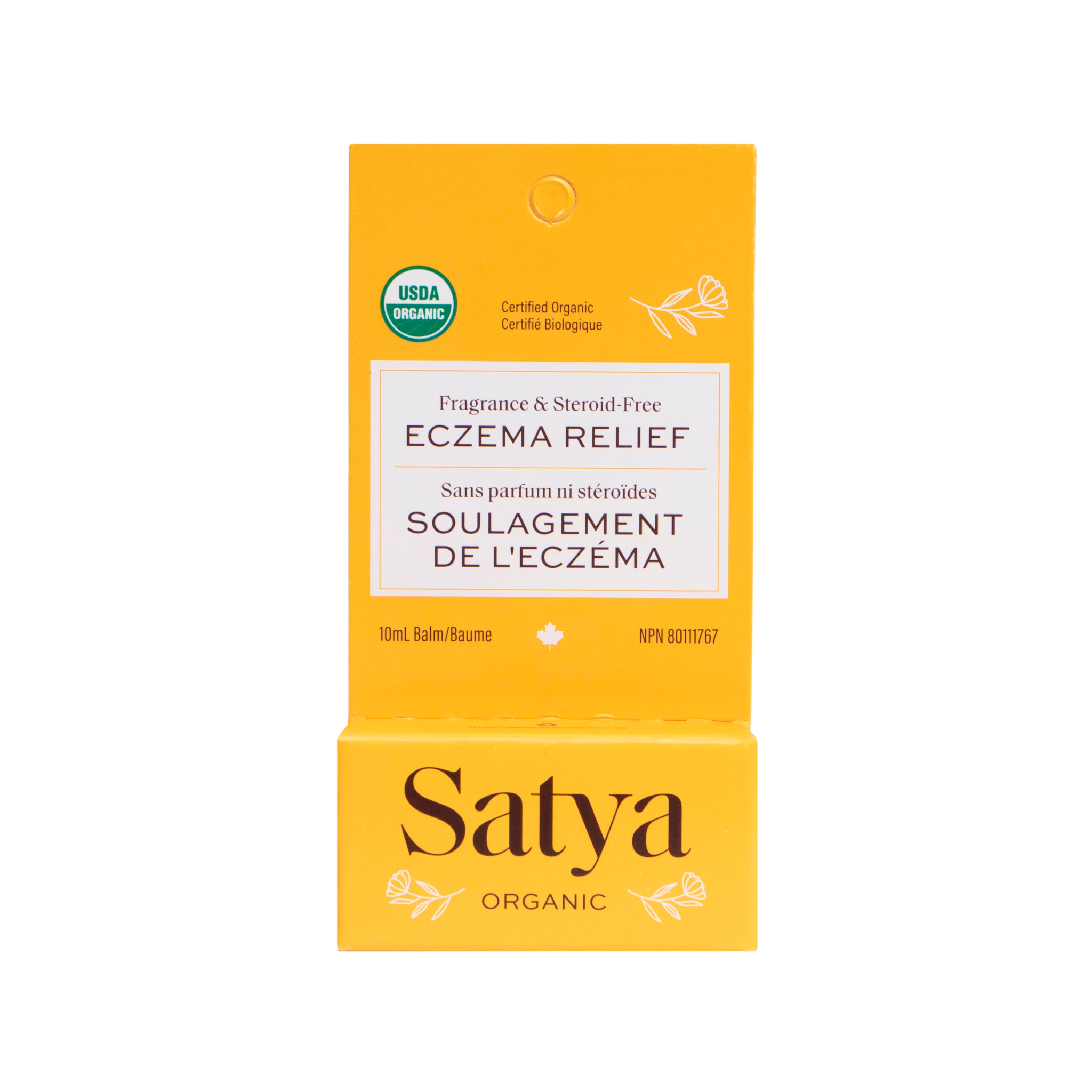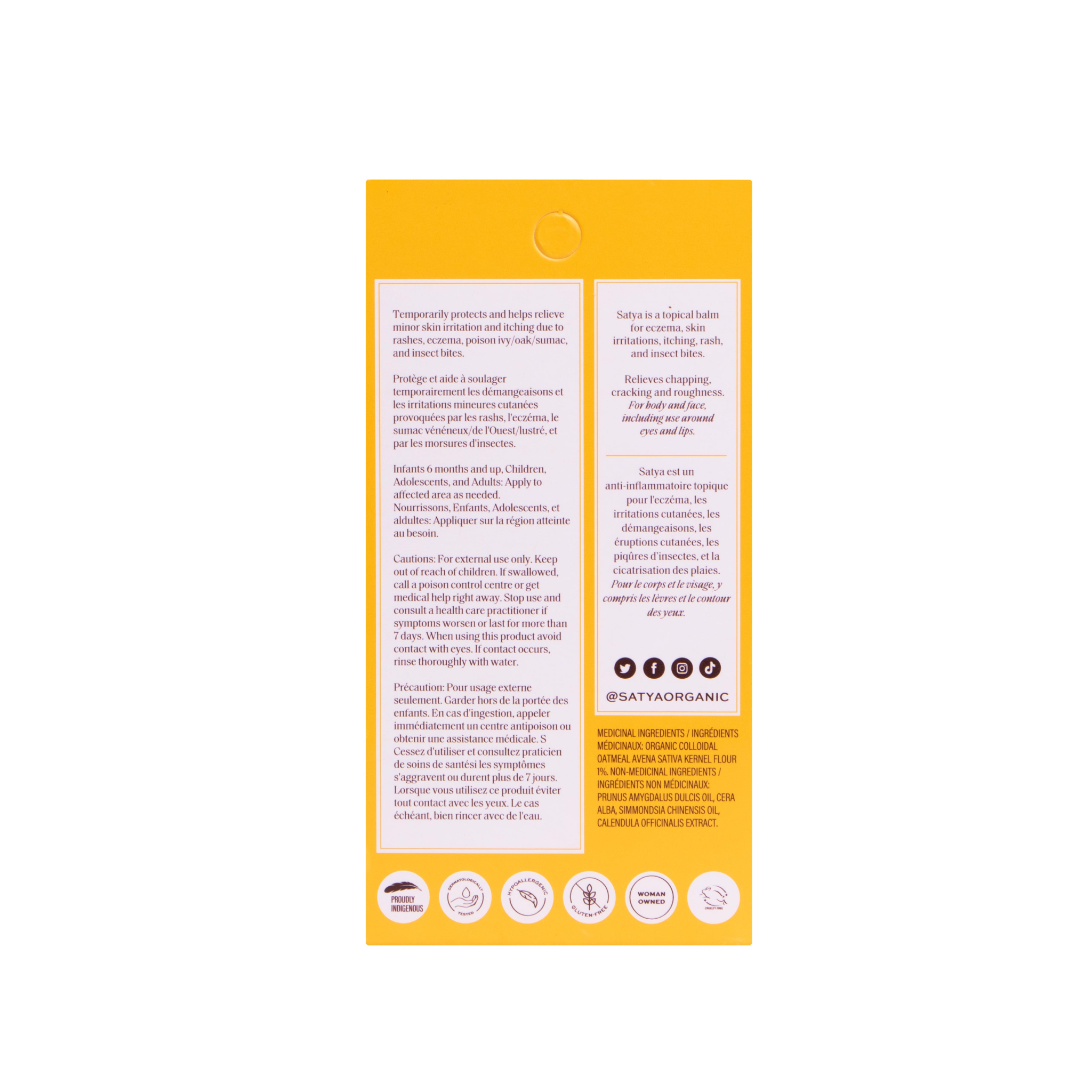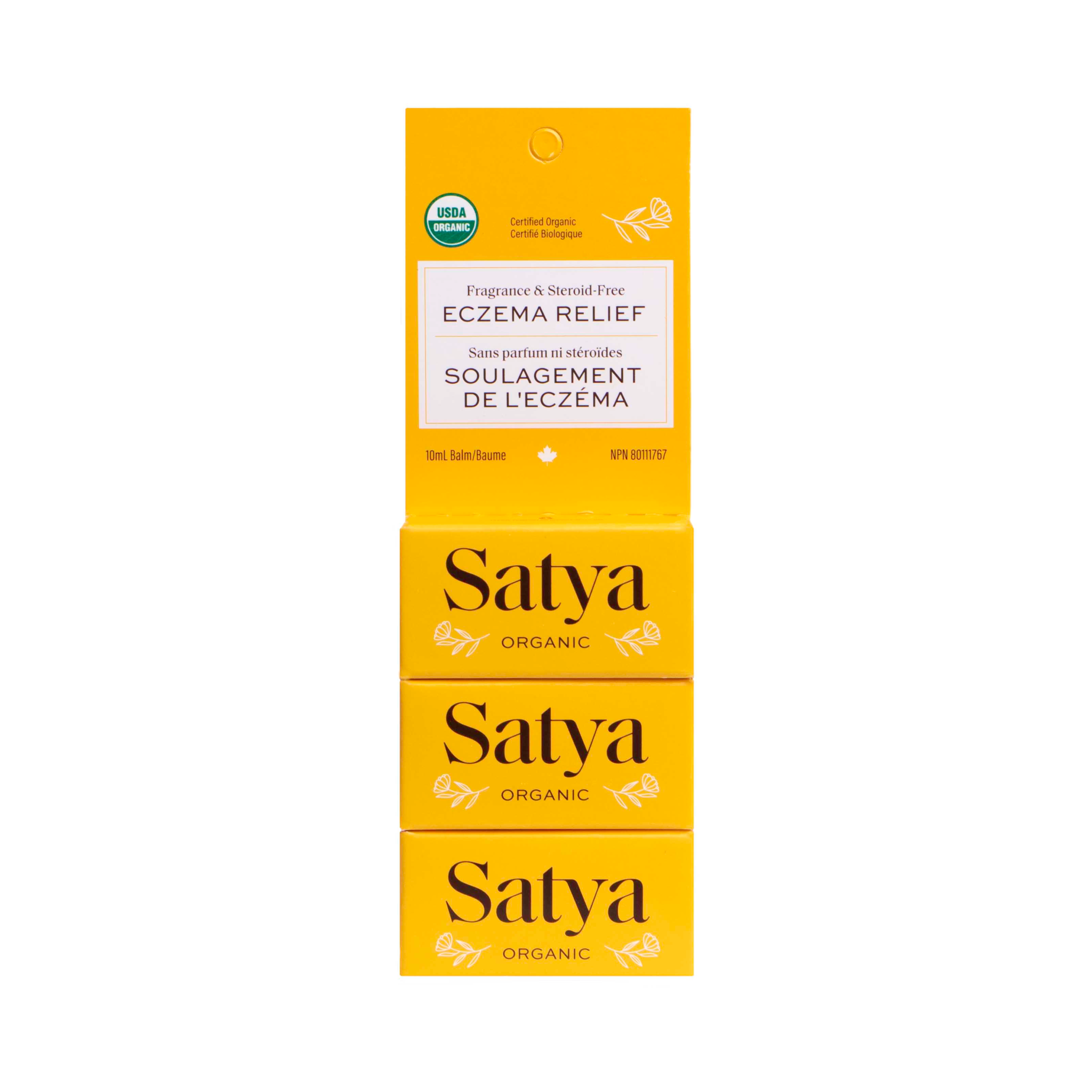 Eczema Triple - Travel Tins
10ml x 3
A travel-friendly tin that delivers just the right amount of relief for any emergency skin moment. Filled with our trusted and proven effective topical anti-inflammatory formula, the Eczema Travel Tin is the perfect trial size if you're looking to see if Satya is the right fit for your skin!

✓ No steroids, fragrance, gluten, or parabens
✓ Non-stinging & hypoallergenic
✓ Dermatologist-tested
✓ USDA Certified Organic
✓ Family-friendly (Suitable for all ages)
Great for sharing or keeping one in every pocket, apply Satya to any area that requires instant relief like dry, chapped lips, or cuticles.
Use it as much as you want!
Calendula* (Calendula officinalis, flower), 5.5%, Gluten-Free Colloidal Oatmeal* (Avena sativa, seed) 1%. Non-Medical Ingredients: Sweet Almond Oil*, Jojoba* Beeswax* *USDA certified organic ingredients.

Every member of the Satya product family is made of quality, durable materials, all refillable with our Satya Refill Pouch.
We believe steroid-free and alcohol-free eczema solutions should be accessible to everyone. Don't love your Satya? Satya promises a 100% money-back guarantee if you are not satisfied with our product.
Absolutely! Satya is safe to use anywhere on the body, including the face and the hair/scalp area.
Yes! We have received the Pediatrician Approved seal, which means all Satya products are safe for children over the age of 6 months to use.
No! Our formula is made of natural and organic ingredients carefully selected to ensure that it's gentle enough for sensitive skin and will not sting when applied. 
At Satya, we believe you should be able to shop with convenience! That's why we offer a range of flexible payment options to suit your payment preferences. You can make purchases with ease using all major credit cards, securely pay through PayPal, or enjoy the flexibility of Afterpay. Your shopping experience, your way.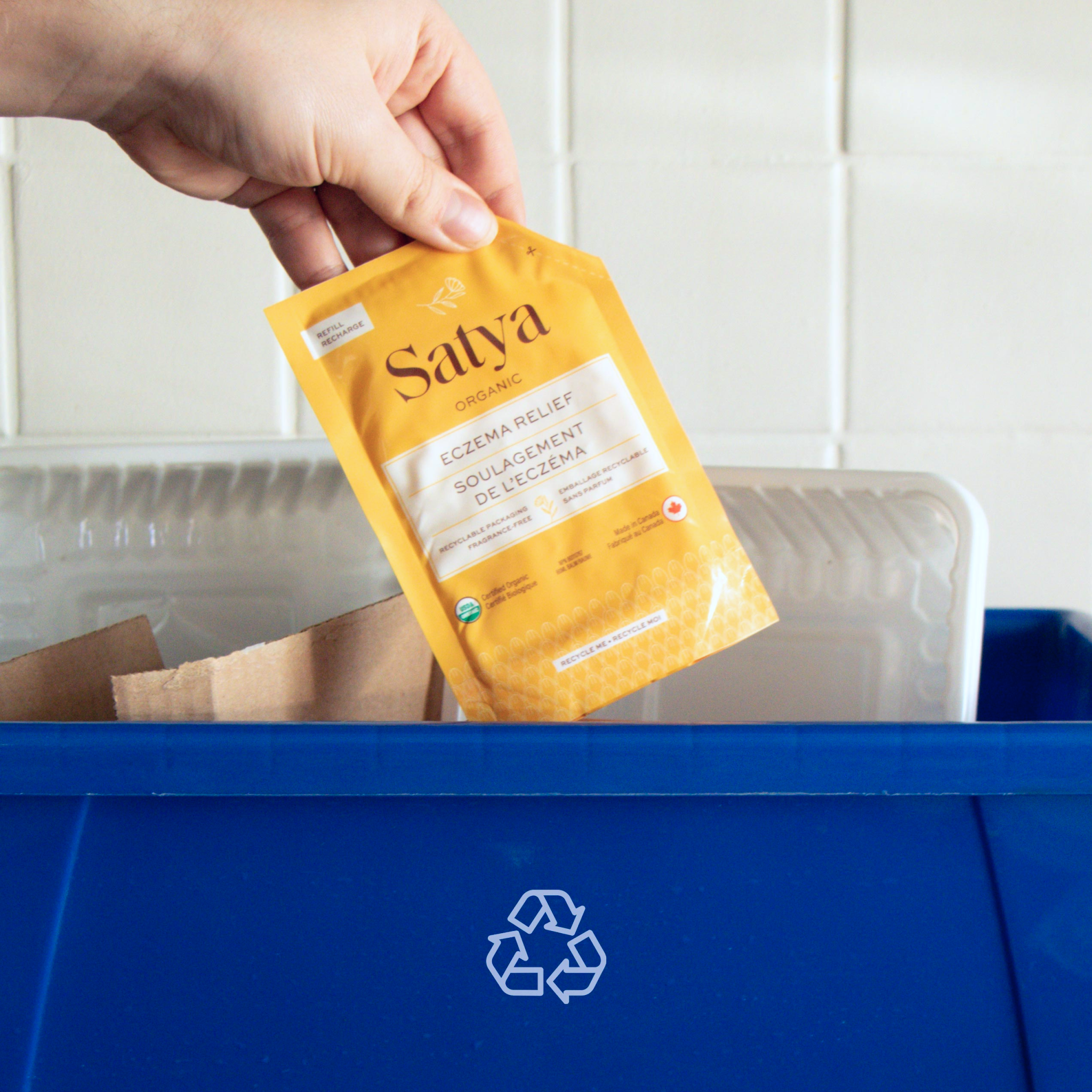 Refill The Love
Refill any Satya product with our Refill Pouch in 3 easy steps:
1. Empty the pouch contents into a heat-proof container.
2. Melt in oven or microwave. The melting is the magic!
3. Pour into your Satya container. If you're refilling the Satya Stick, twist all the way down and pour in from the top.
4. Let cool.
Satya's Packaging
All our packaging is recyclable or refillable. Our paper packaging is made from recycled materials and printed with veggie and soy-based inks.We recognize the impact producing and distributing a product has on our planet, and we are proud to be a 100% carbon neutral and plastic neutral company.Your purchase helps combat ocean plastic and world poverty through The Plastic Bank.
DISCOVER SATYA