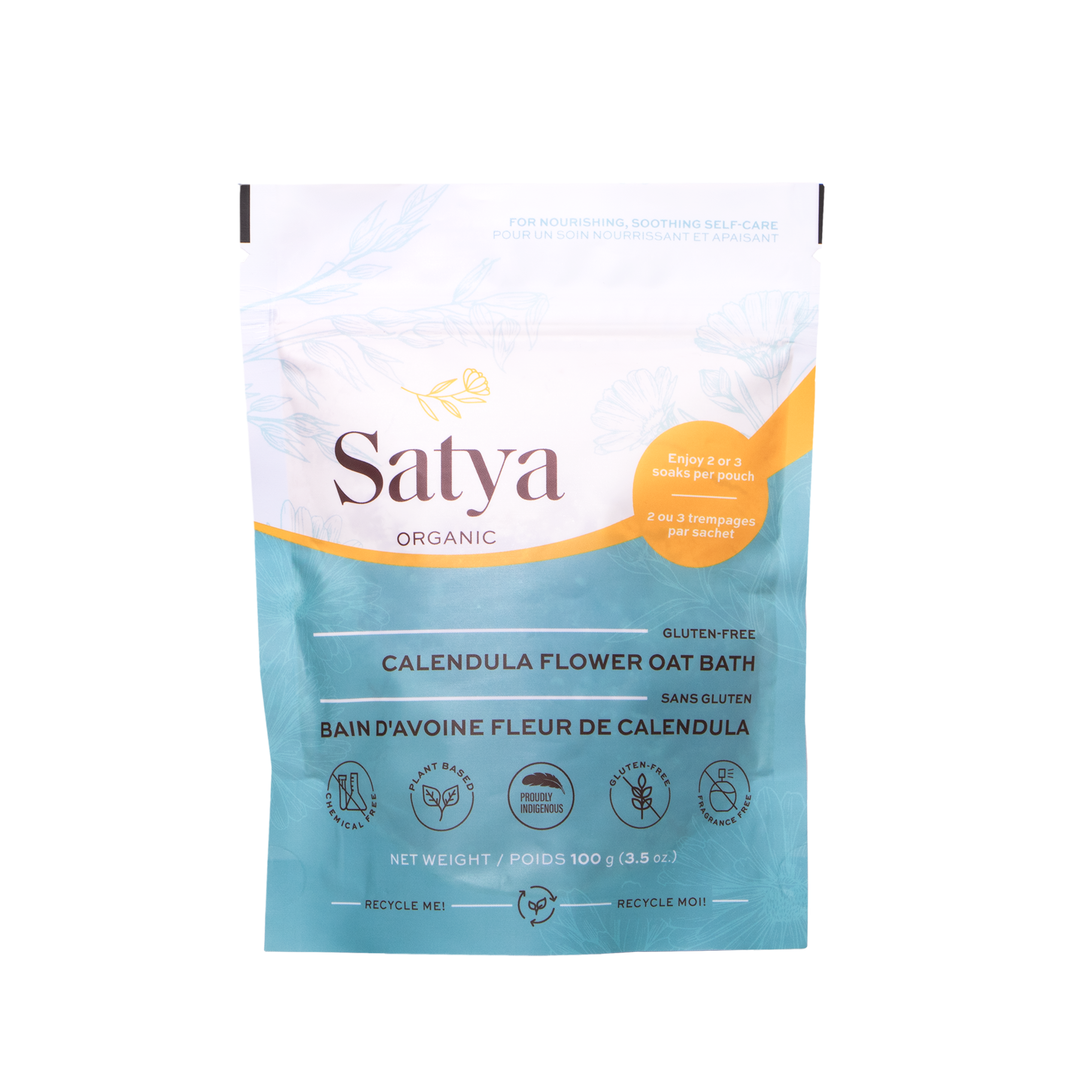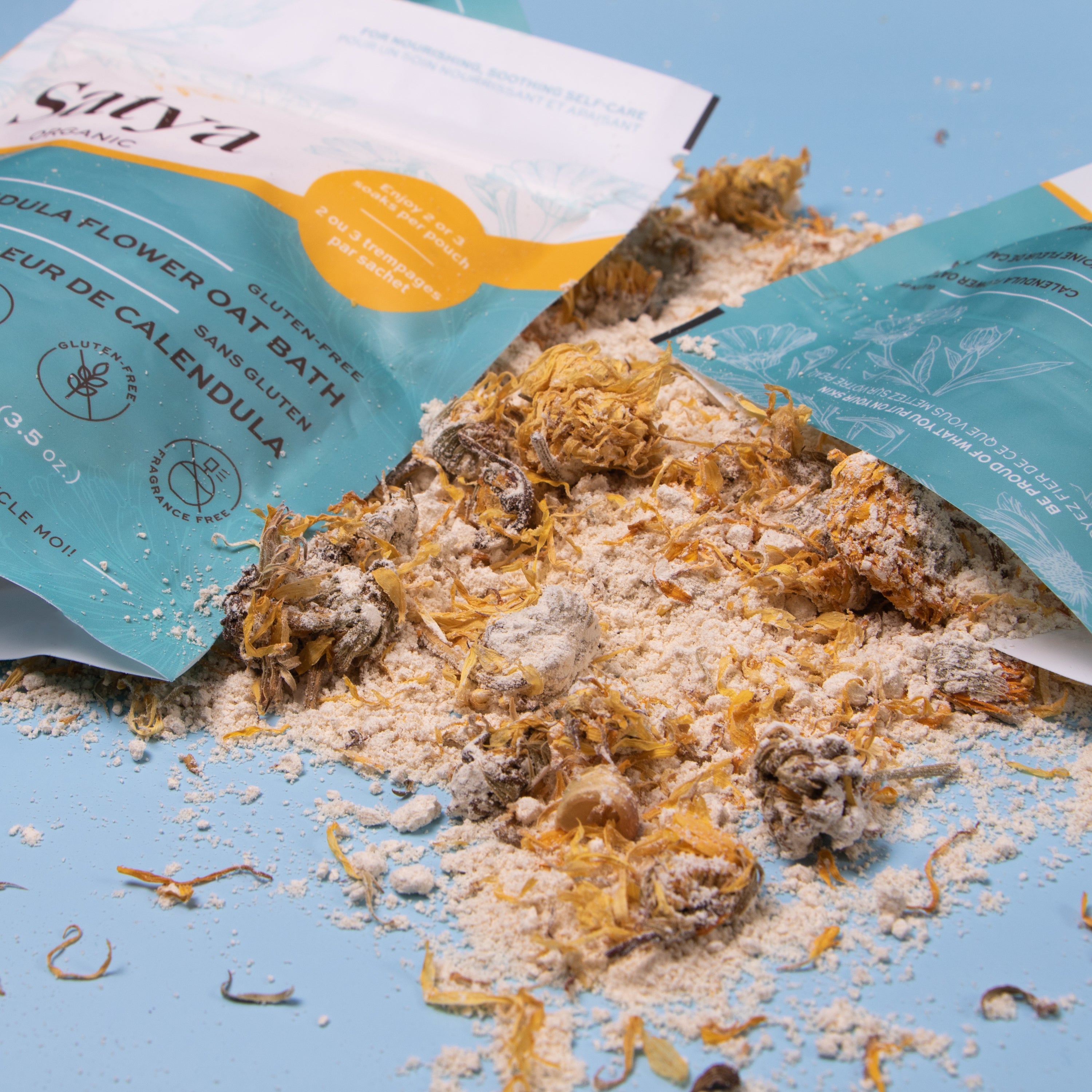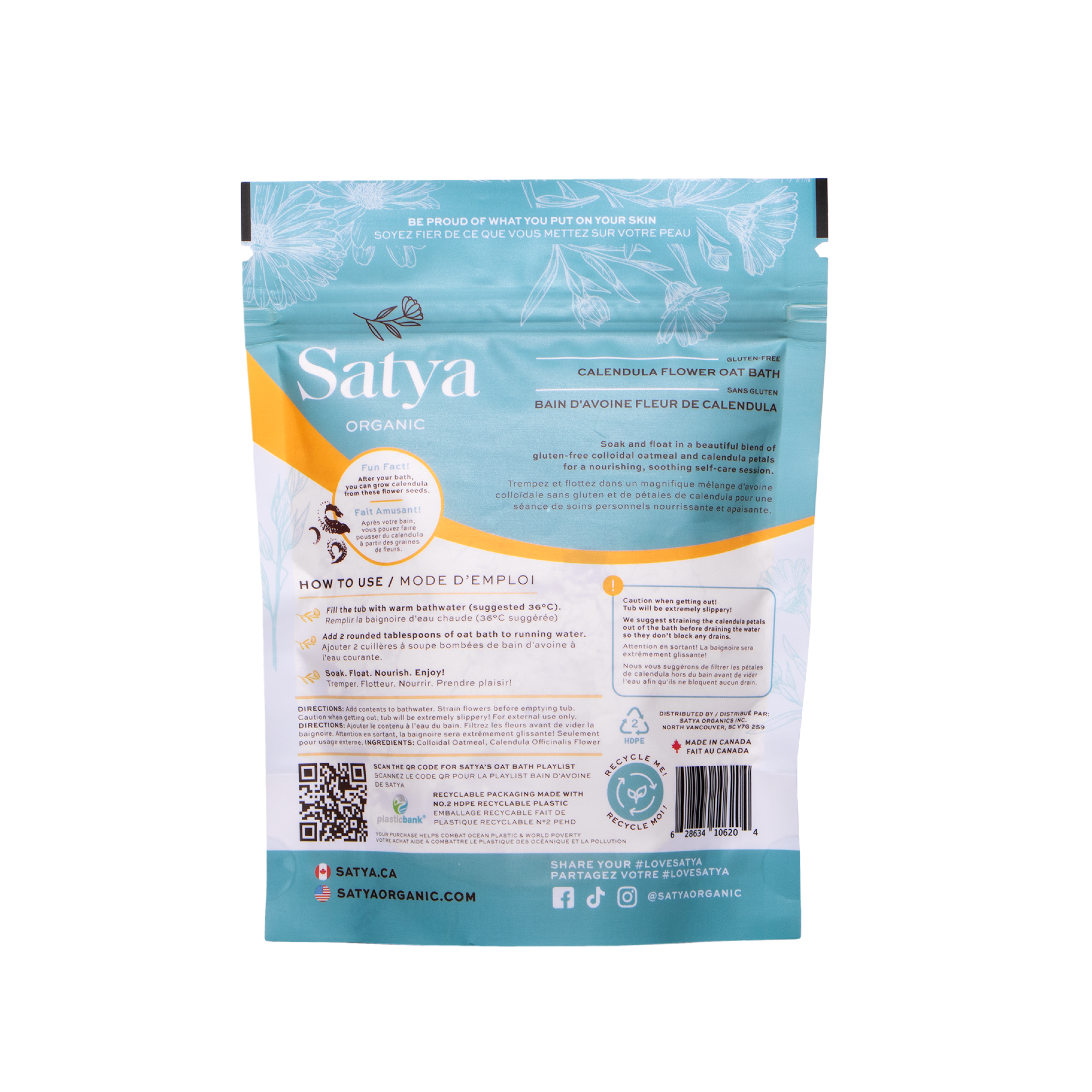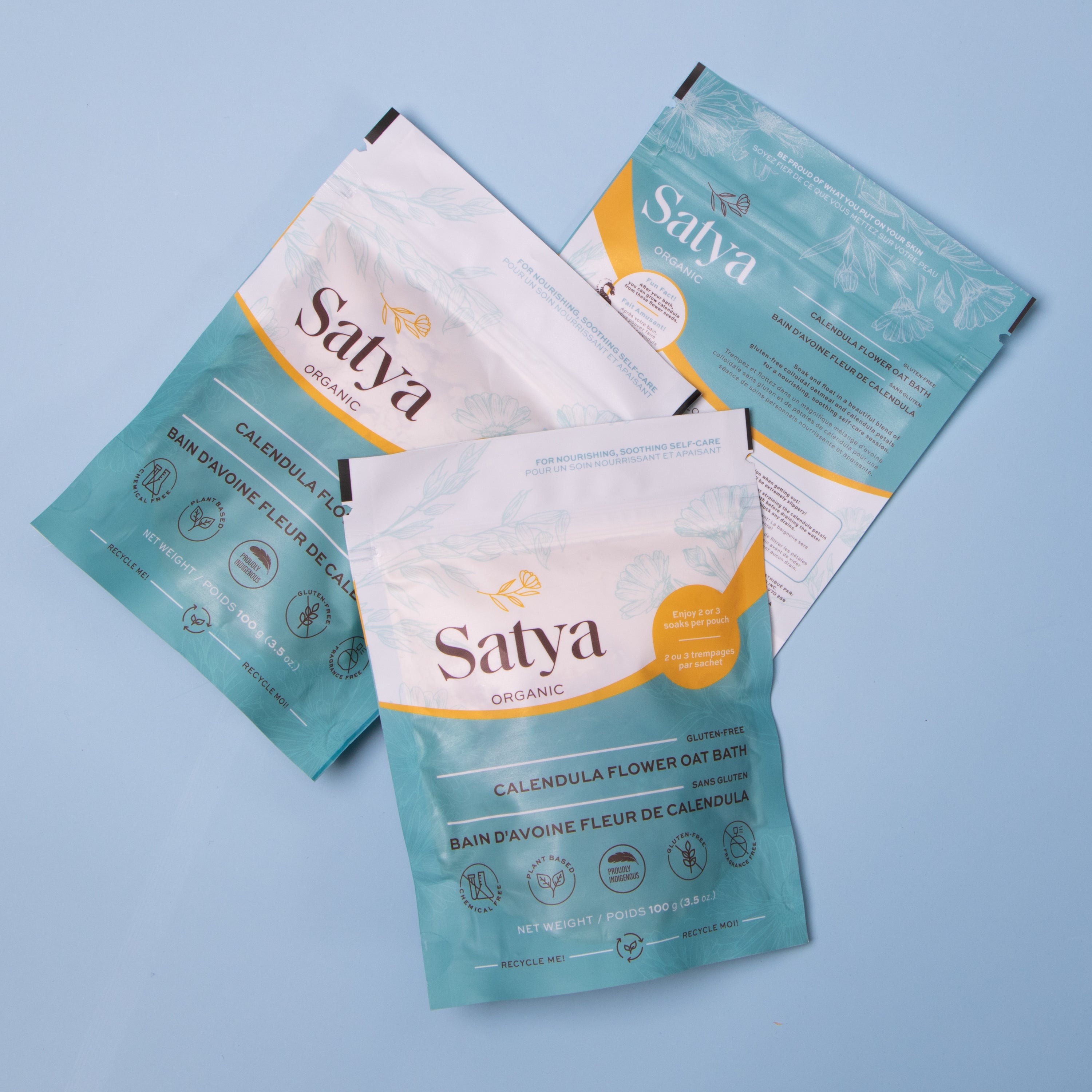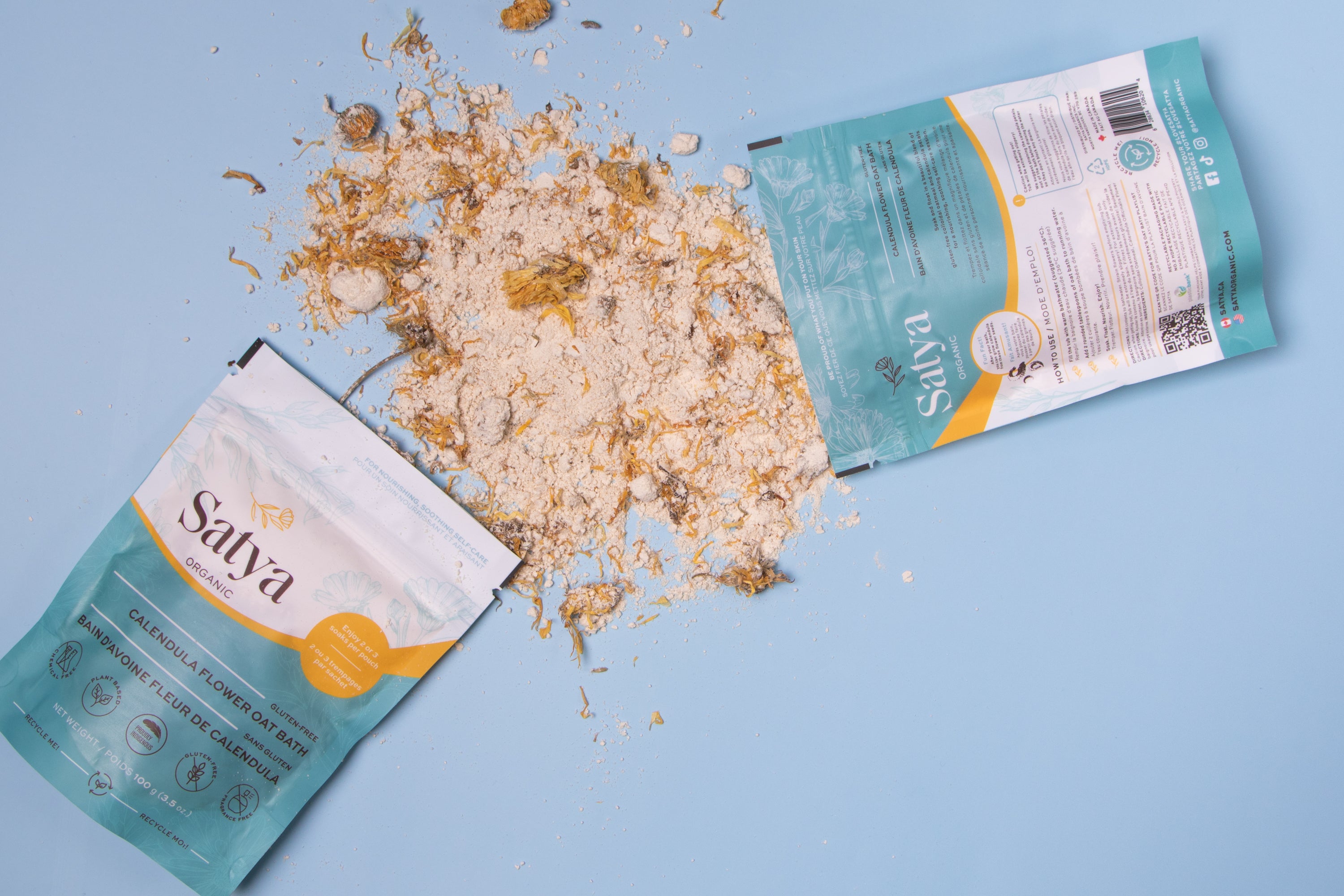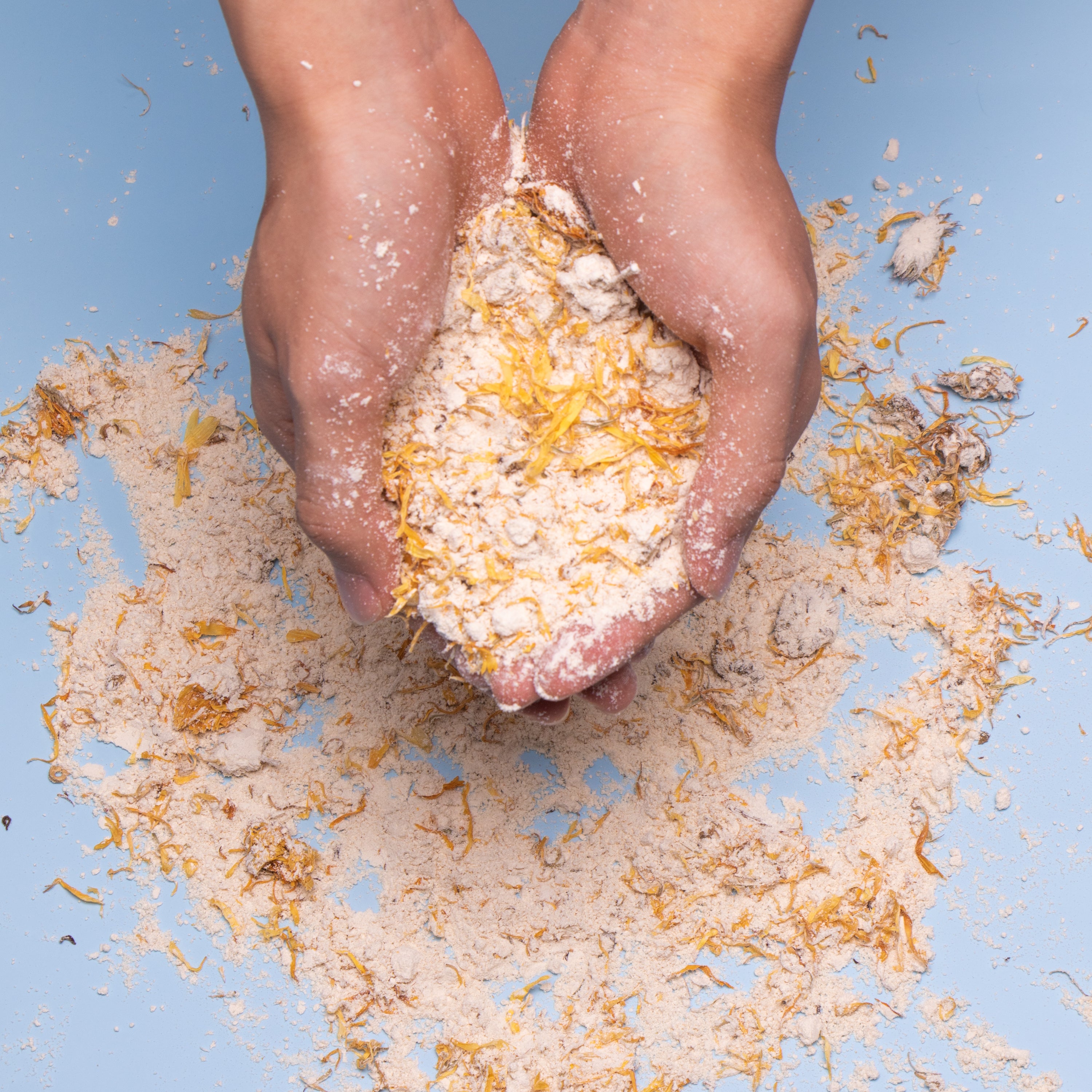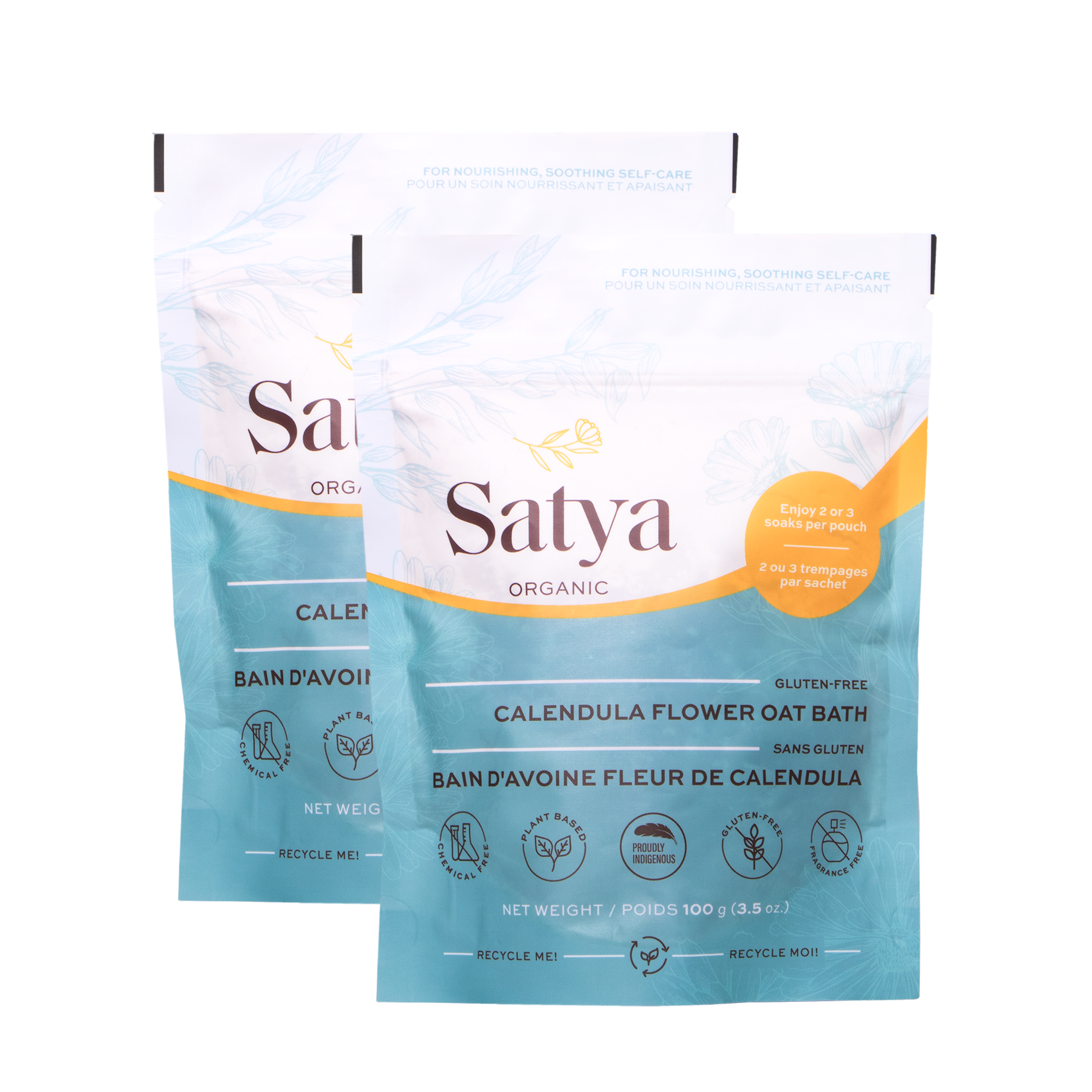 Calendula Flower Oat Bath
100 g
Introducing the new Satya Calendula Flower Oat Bath - now twice the size! You loved it so much we doubled the volume! 
Each Oat Bath has a QR code that gives you access to our soothing Bath Playlist featuring contemporary Indigenous artists! So hop in the tub, turn up the music, and let this experience wash away your stress! 🎵
Bonus: After straining the flowers from your bath you can use the seeds in the flowers to grow your own calendula plant! 🌼
Immerse yourself in a luxurious blend of colloidal oatmeal and dried calendula petals for a nourishing, soothing soak in the tub. Great for the whole family's dry, sensitive or itchy skin, (and a fan favourite for post-sunburn care). Each pack contains 100g of our Satya Oat Bath. Depending on the size of your tub, enjoy 2-3 soaks per pouch.
Simply pour the contents of the pouch into your running bath water for a soft, all-over soothing soak! We suggest straining the calendula petals out of the bath before draining the water so they don't block any drains.

Use it as much as you want!
Organic Colloidal Oatmeal (gluten-free), Organic Calendula Petals
Since the beginning, we've used paper packaging that's made from 100% recycled materials and printed with veggie and soy-based inks.
Don't love your Satya? Satya promises a 100% money-back guarantee if you are not satisfied with our product.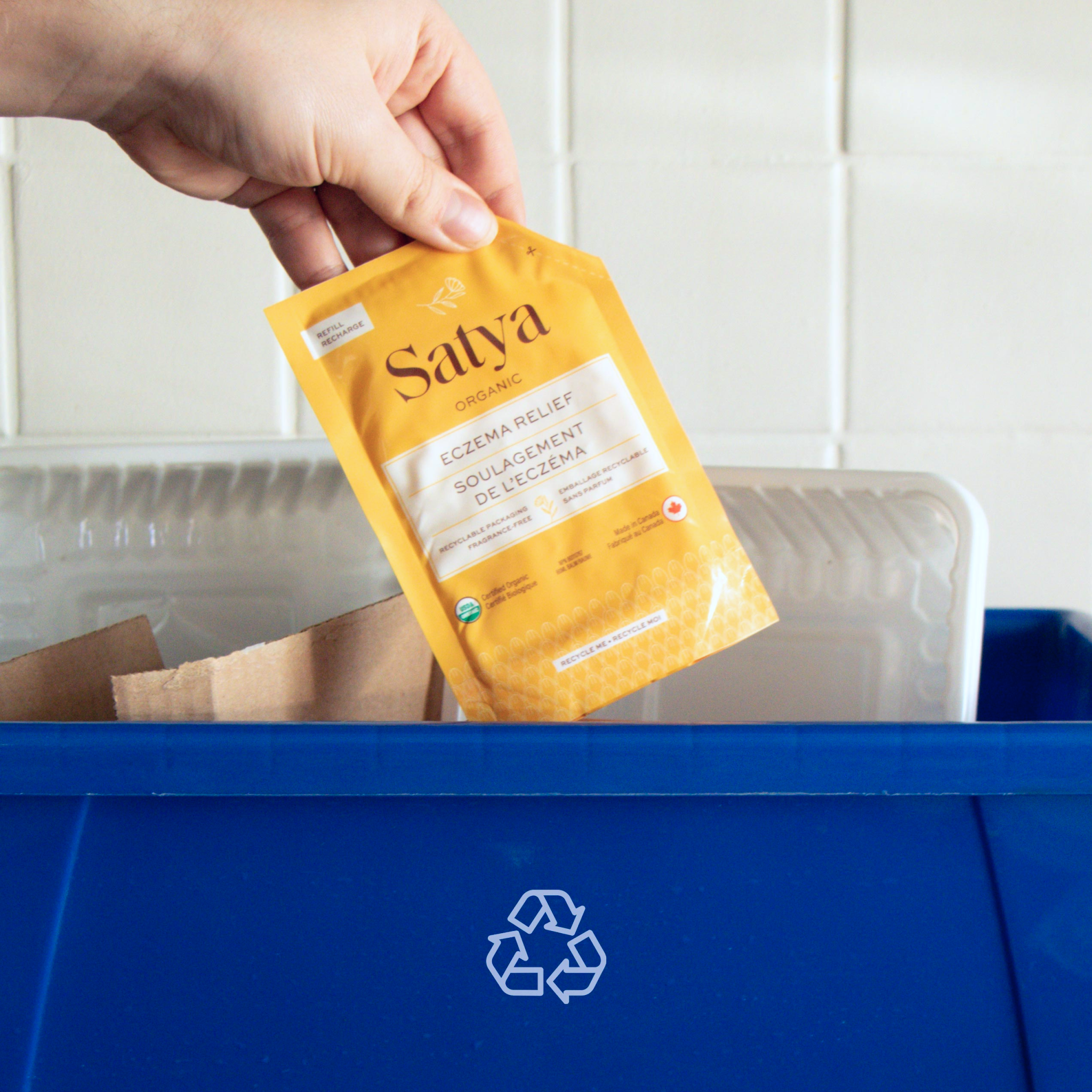 Refill The Love
Refill any Satya product with our Refill Pouch in 3 easy steps:
1. Empty the pouch contents into a heat-proof container.
2. Melt in oven or microwave. The melting is the magic!
3. Pour into your Satya container. If you're refilling the Satya Stick, twist all the way down and pour in from the top.
4. Let cool.
Satya's Packaging
All our packaging is recyclable, compostable or refillable. Our paper packaging is made from recycled materials and printed with veggie and soy-based inks.We recognize the impact producing and distributing a product has on our planet, and we are proud to be a 100% carbon neutral and plastic neutral company.Your purchase helps combat ocean plastic and world poverty through The Plastic Bank.
DISCOVER SATYA